Super Soco TC Max Cafe Racer
Hello everyone,
After a lot of information (or rather research) and hesitation concerning the purchase of the right parts (sometimes in several different versions), here is finally my TC Max customized as a cafe racer.
I admit I was inspired by Maze's TC Max Benzin Launch Silver Racer to make my customization.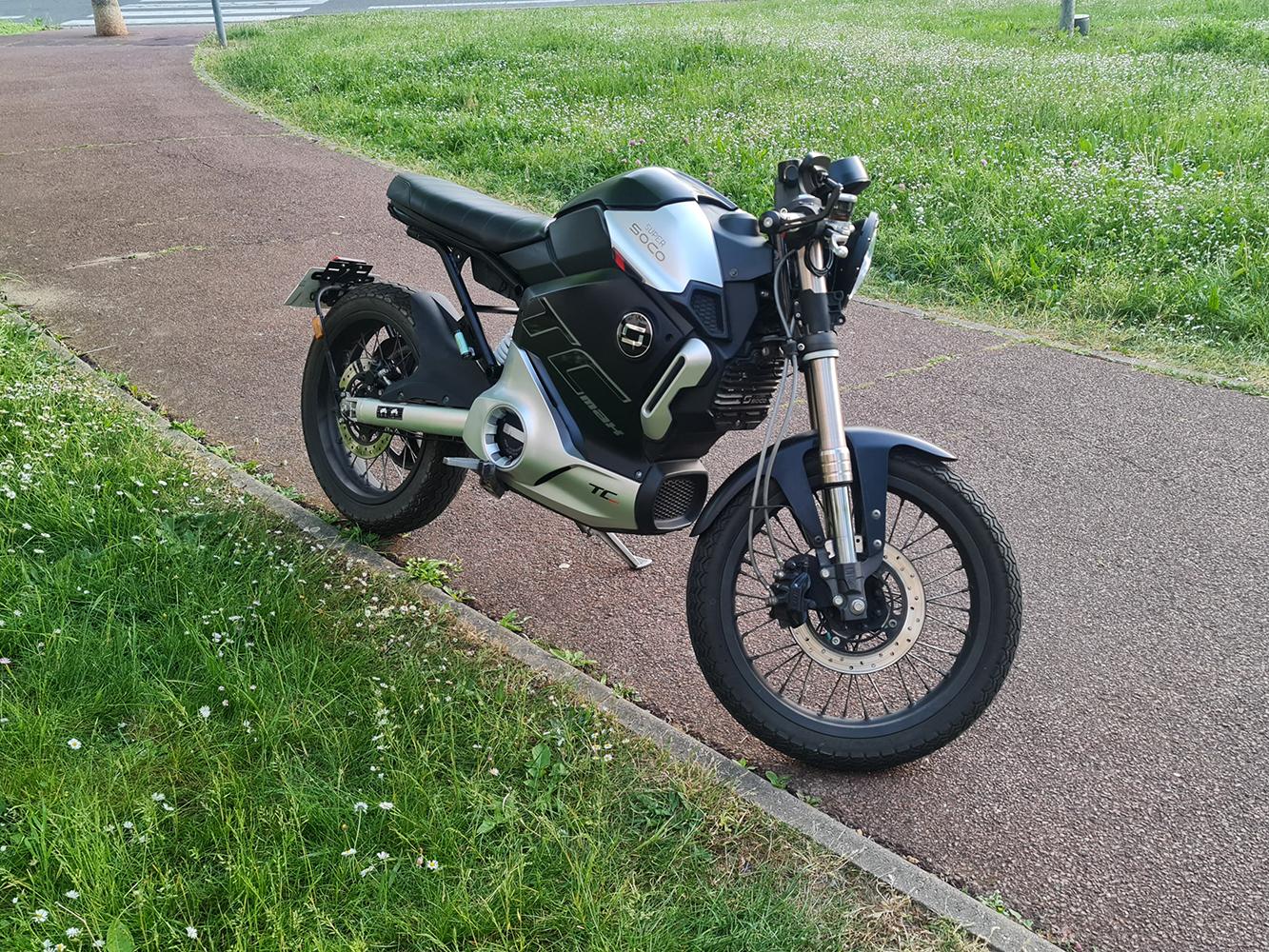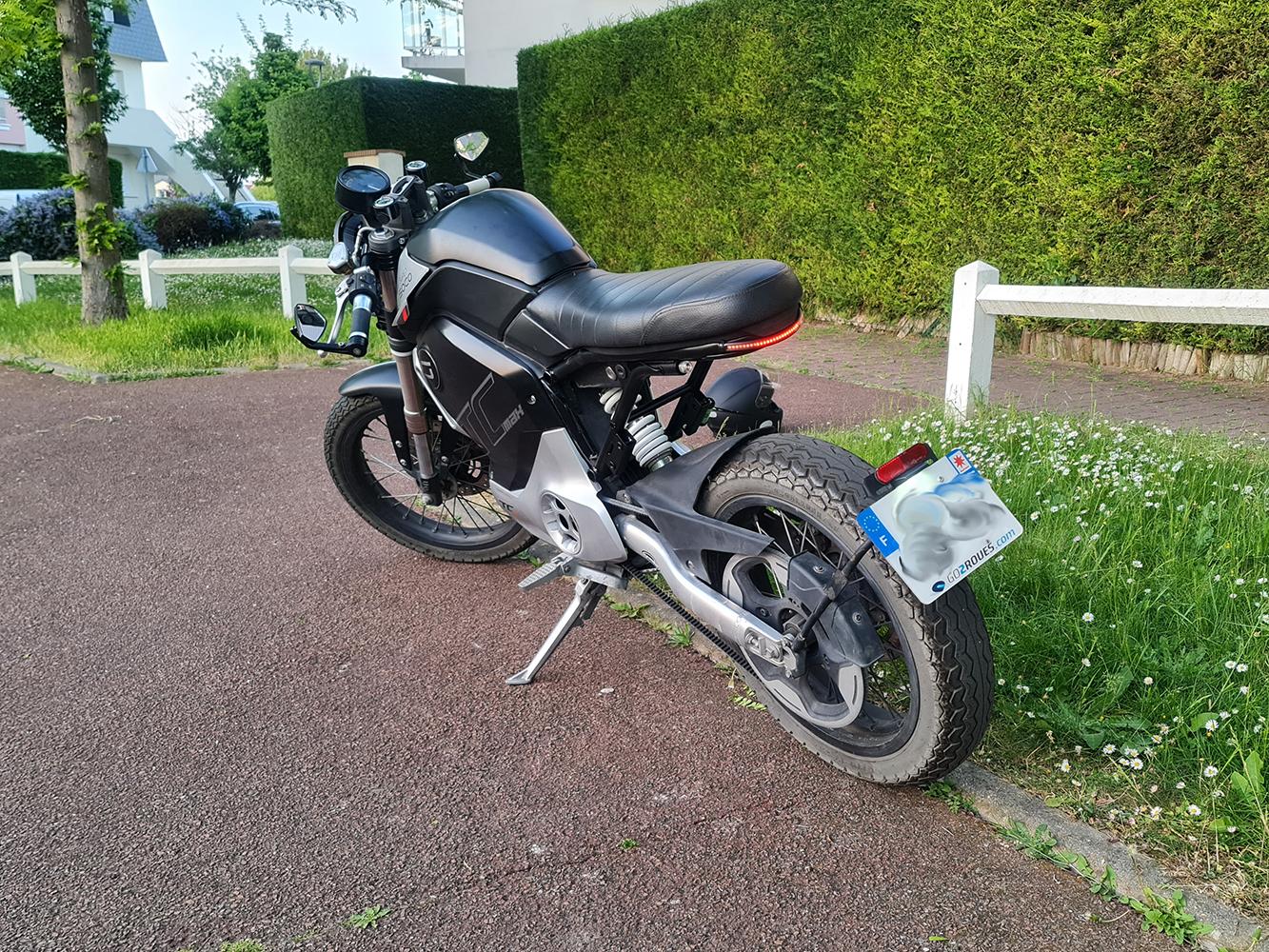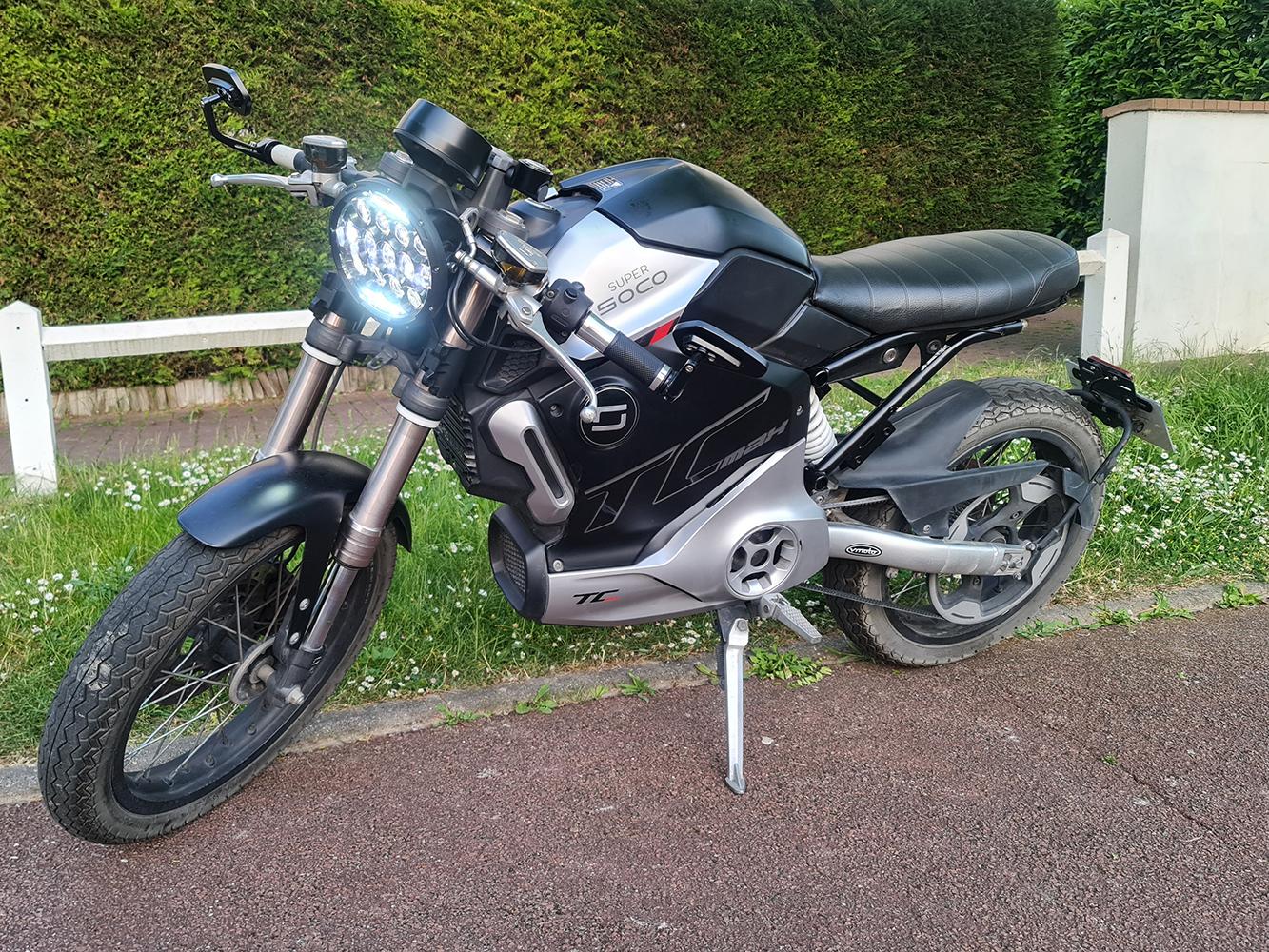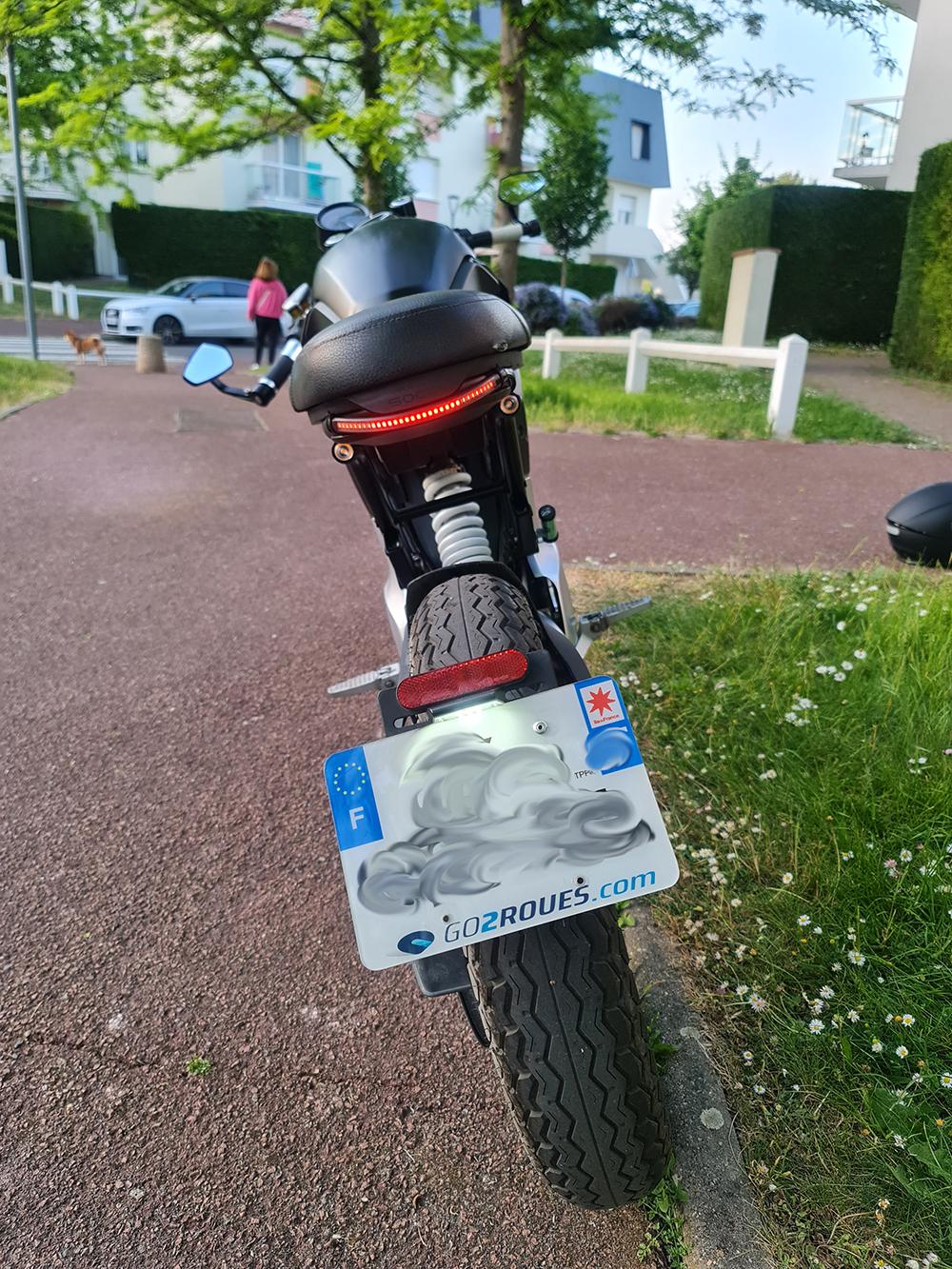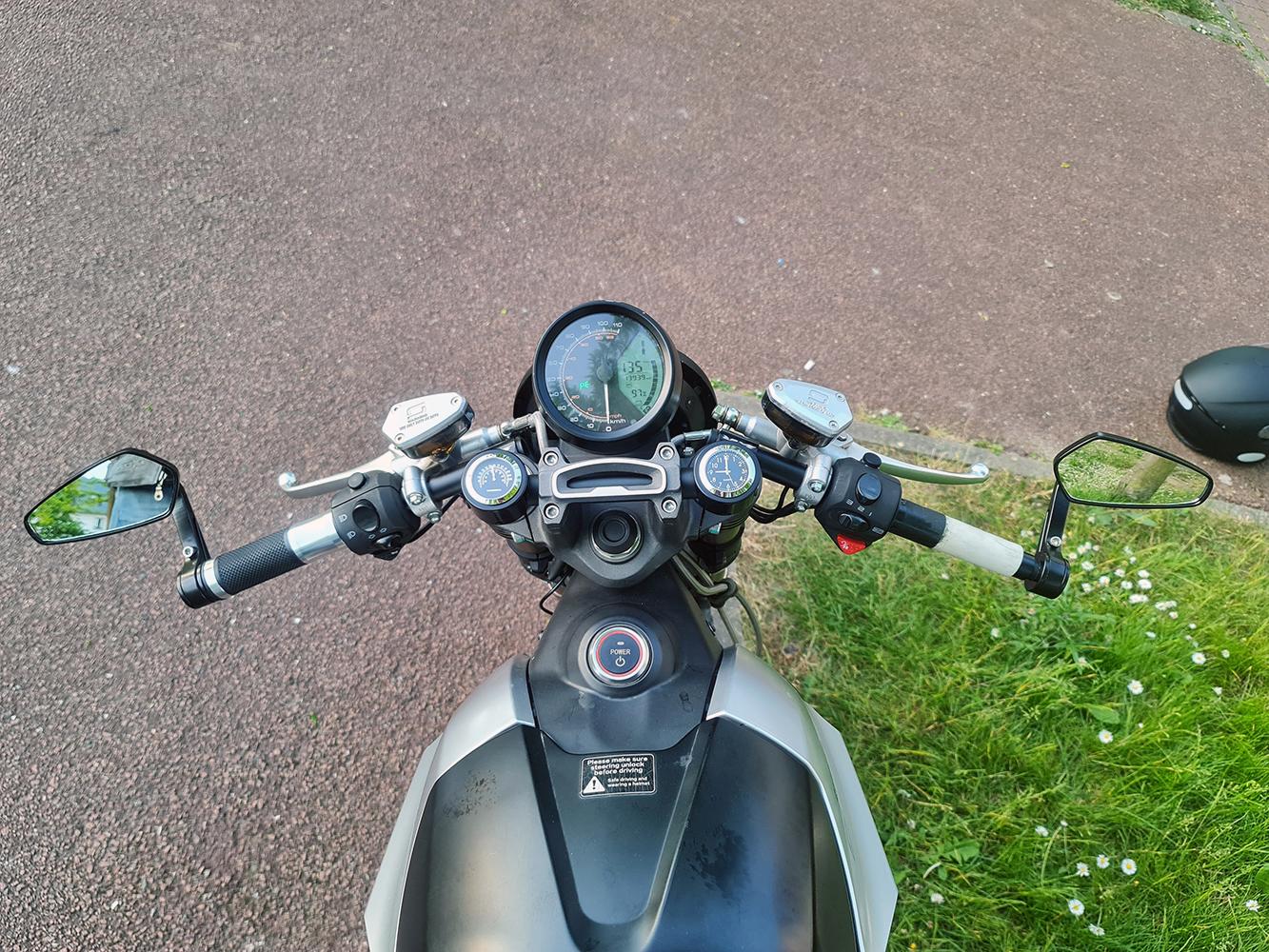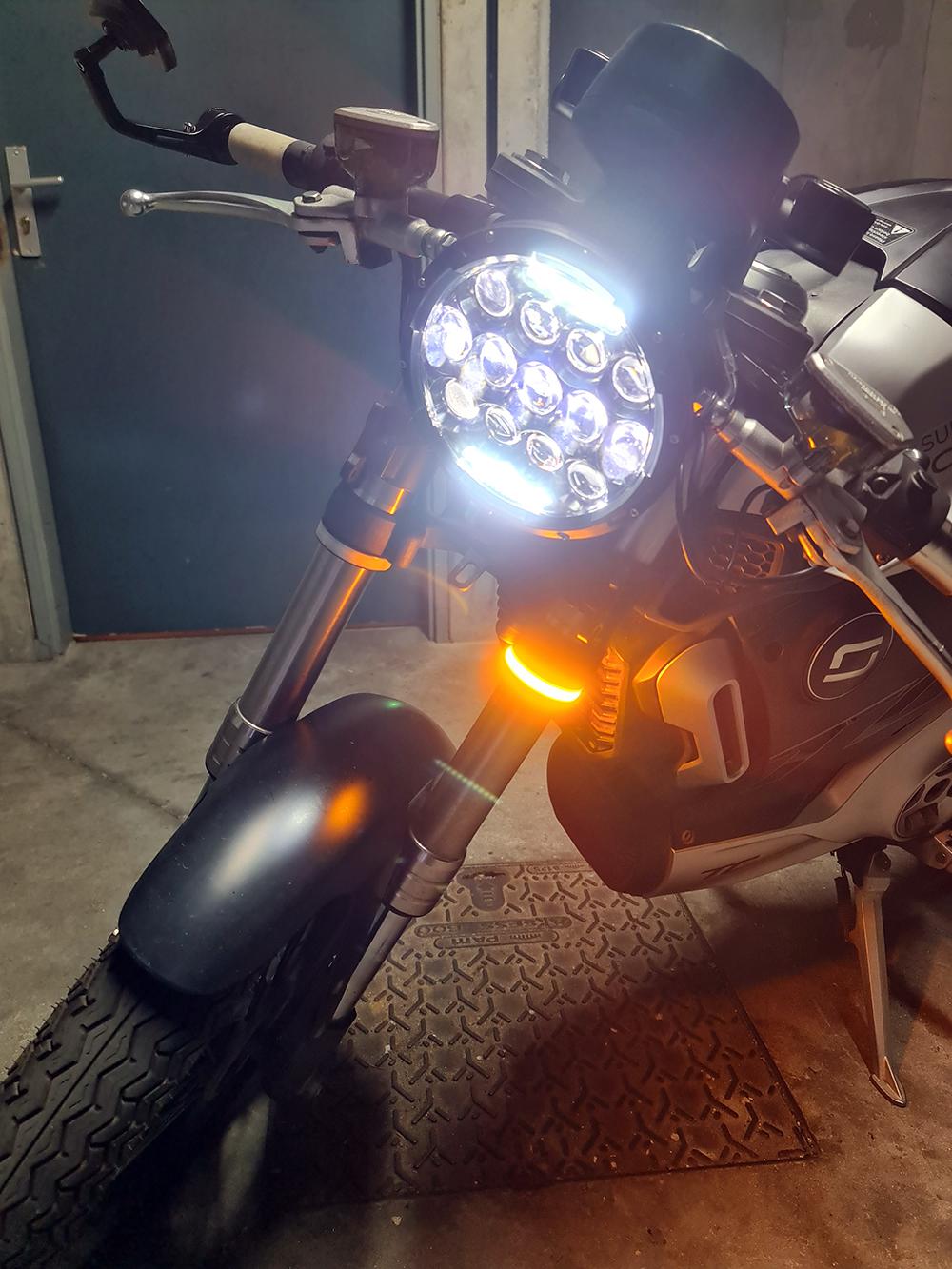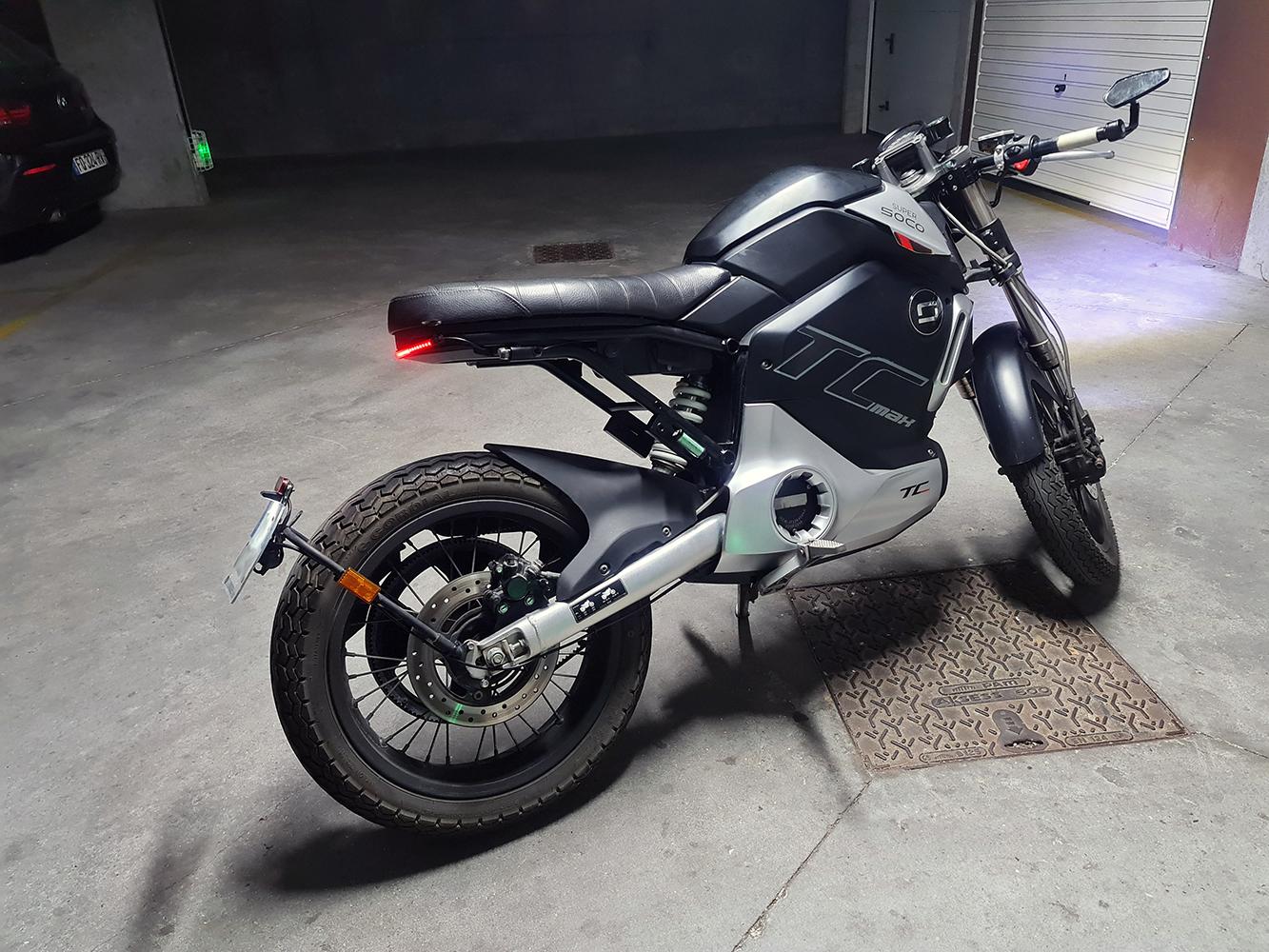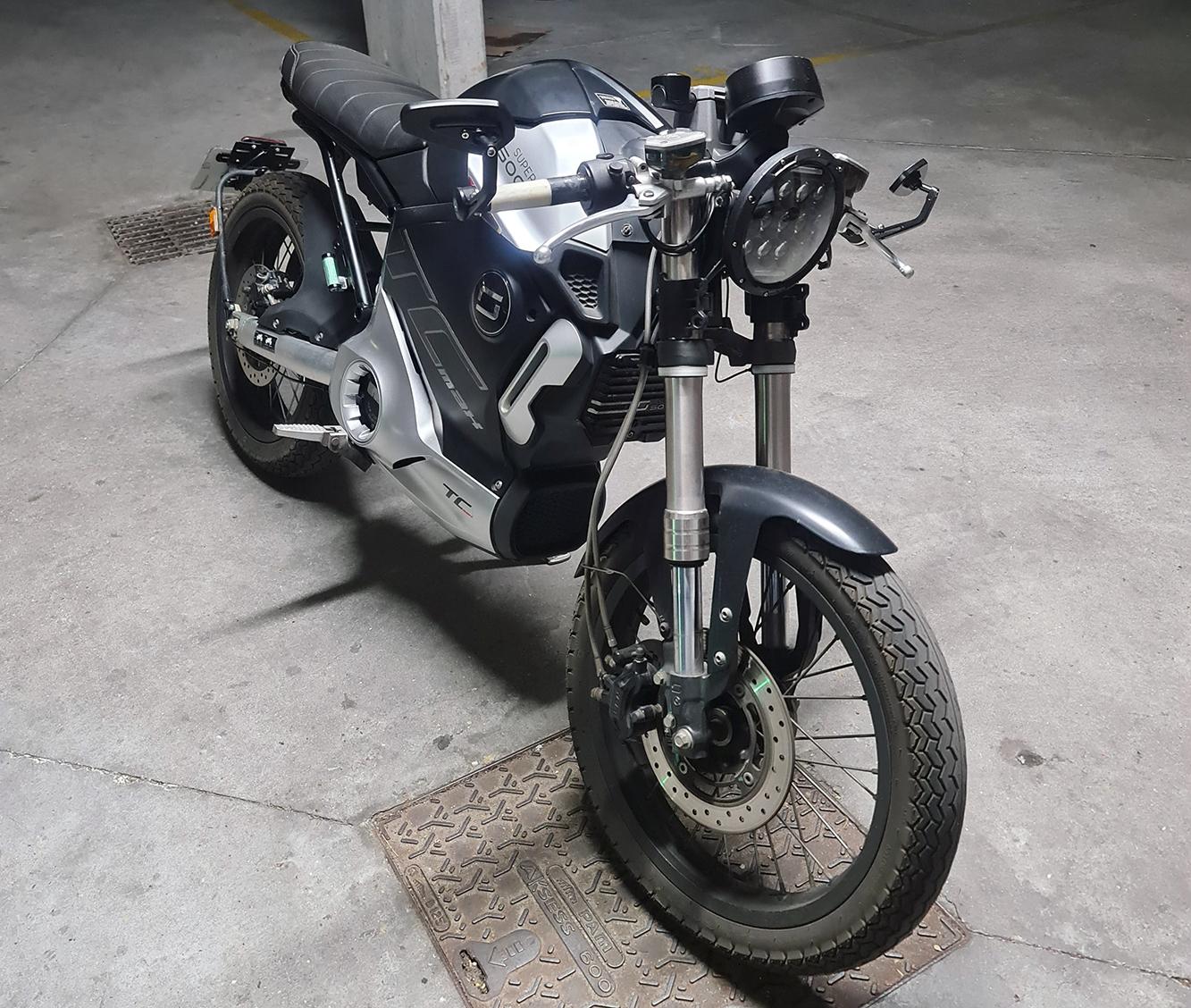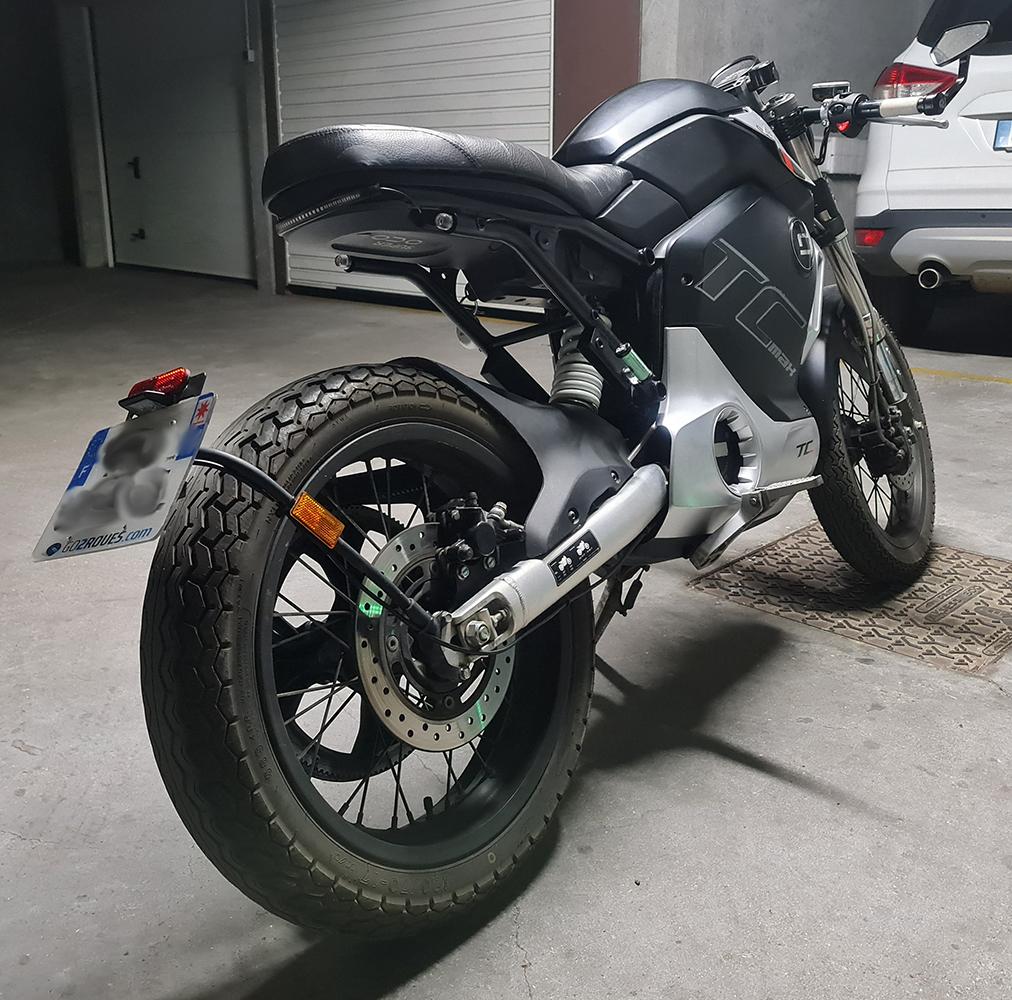 So I have : 
– replaced the handlebars with 2 bracelets
– changed the front headlight to an Full-LED headlight
– put turn signals around the fork at the front
– put the turn signals at the end of the chassis at the rear (at the level of the fixing of the rear handle)
– changed the rear light by an LED strip at the end of the chassis under the saddle
– cut out the rear fender
– removed the original rear light assembly
– added a new illuminated license plate support at the rear and readjusted the mandatory reflector (by running an electrical cable in the same place as the old beam)
– removed the rear footrests
– painted the rear frame in black
– painted the speedometer in black
– added a short bar of 22mm in diameter (length 20cm) in place of the old handlebars and fixed a clock on one side and a thermometer on the other side (ambient air temperature)
– started to replace the handlebar grips: on the left it's ok but on the right it's a pain, I broke a throttle grip (I had one in advance so it's fine but I'm waiting for a new one to keep putting it on)
– replaced the original mirrors with bar end mirrors (that alone changes the look of the bike!)
That's not bad.
I hesitate to put silver covering on the sides and the tank (then put a transparent protection on the tank), and to paint the brake calipers in fluorescent yellow.
Same, I hesitate to lower the front headlight a few cm but I will have to find a good support (already fixing the one with the original support was difficult and required a little force!
Well maybe a gas shock absorber (but not in red!) but the same, is the investment worth it, but that's another subject!
Then I still have to install reflectors on the sides in a little more modern (because I miss one on one side).
FYI I bought all the parts on Aliexpress.
There you go, do you like it?